H.264 4:2:0 compression artifacts on edges: color aliasing, halos. Difference / Before / After
Video Artifact is a software for digital film restoration and accurate footage quality enhancement. This program helps you to prepare 8-bit footages from a consumer or professional video camera, digicams and V-DSLR when you want to get your movie into a professional commercial cinema color grading in 10-bit. It can remove MJPEG, MPEG, H.264, H.265 compression artifacts, halos, color banding and digital noise.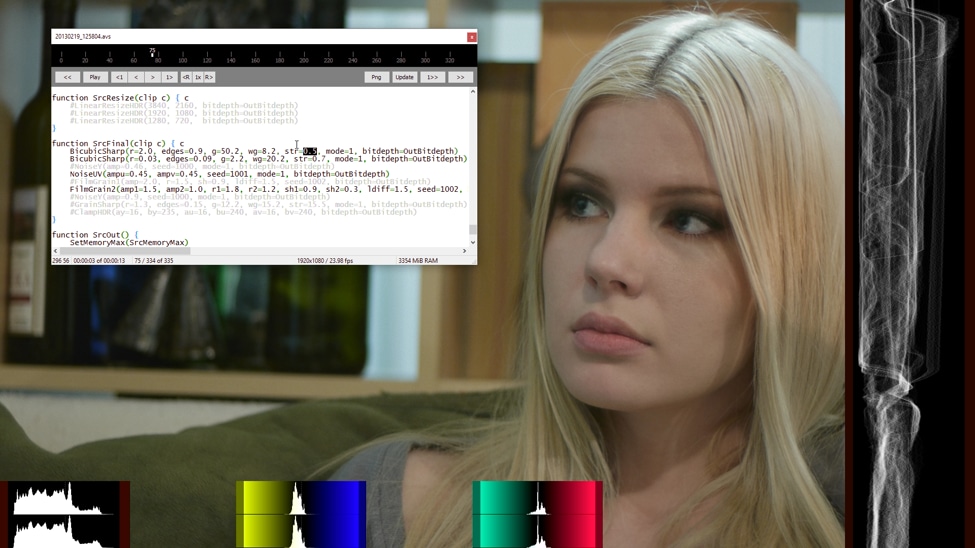 Video Artifact: working with color ranges and sharping. Panasonic GH2 footage by Space Ludwig.
It removes video compression artifacts and digital noise, improves sharpness and color resolution up to 16 bit 4:4:4. No details lost!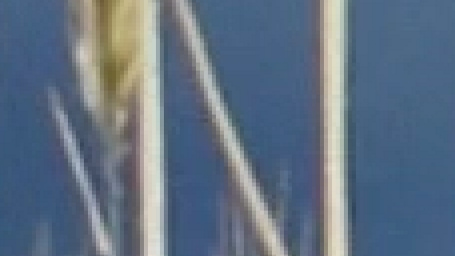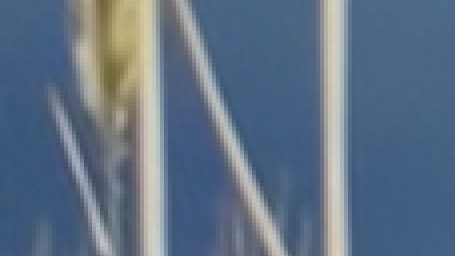 Camera sharping and H.264 compression artifacts removed, 4x crop.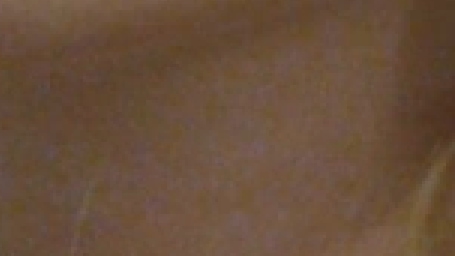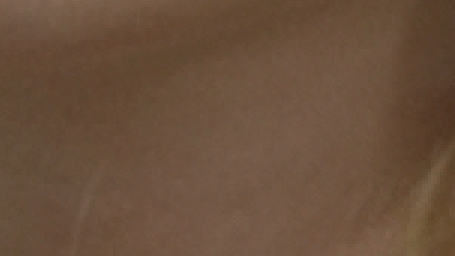 Skin noise is removed, 3x crop.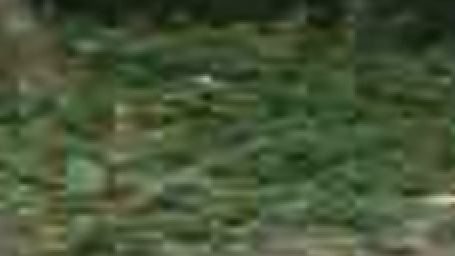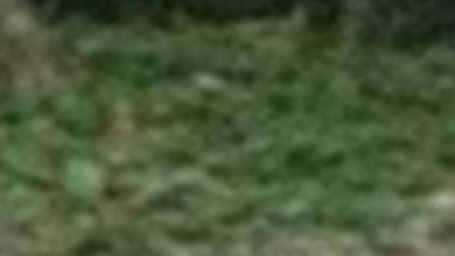 Blocking artifacts removed, 2x crop.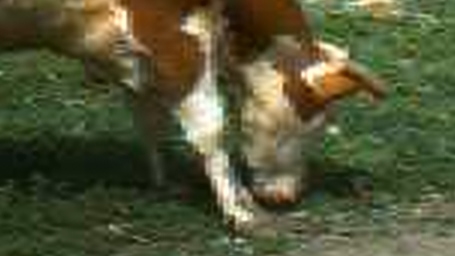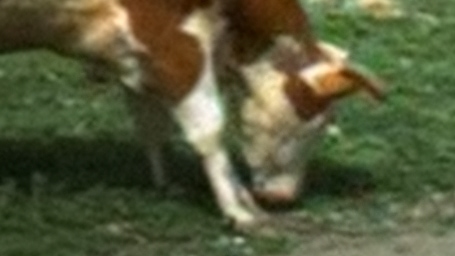 Compression artifacts removed, 1x crop.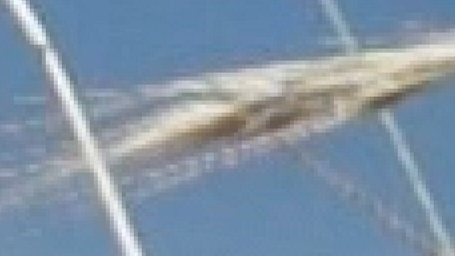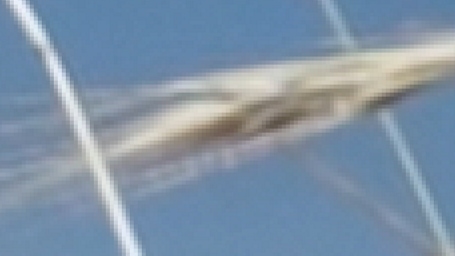 Digital camera sensor aliasing and compression aliasing removed, 4x crop.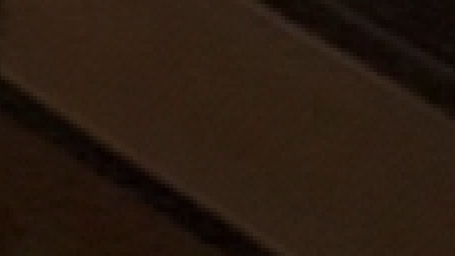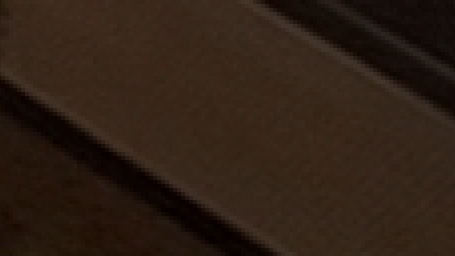 Details are restored, 4x crop.
Software Editions
Basic
Free solution for beginners
no camera templates
basic reconstruction filters
no difference viewer
no video upsampling
basic 4:2:0 denoise filter
no 3D LUT and film grain support
no motion blur filter support
no high quality fps convert support
no chroma reconstruction
no source file prepare scripts
no mastering scripts
no reencode scripts
Premium
Precise quality reconstruction
tunable camera templates
50+ reconstruction filters
per-channel difference viewer
upsampling up to 4:4:4
4:4:4 per channel denoise
3D LUT and film grain support
motion blur filters
high quality fps convert
chroma and edge reconstruction
source file prepare scripts
mastering to mp4 and webm
reencode file format scripts
Template
Custom template + Player
one custom template
50+ reconstruction filters
no difference viewer
upsampling up to 4:4:4
4:4:4 per channel denoise
3D LUT and film grain support
no motion blur filter support
no high quality fps convert support
chroma and edge reconstruction
source file prepare scripts
no mastering scripts
no reencode scripts
All prices and discount offers are subject to change without a notice.
Custom templates will be created by VA developers for maximal possible quality. You must provide some video files from one scene.
We reserve up to 5 days to develop your customized template.
Ask us before buy a custom template.
A restoration service and color correction / color grading service is also available for sources up to UHD 4K.
We use VA, DaVinci Resolve, BMD Fusion, Reaper DAW and custom developed software.
Ask us for a quote.
Extended Video Camera, Digicam and V-DSLR Support
Video Artifact supports any video that is readable by FFmpeg. In addition, Player and Premium editions have natively support of these cameras:
Panasonic HD cameras: V500, V700, SD800, X800, X900, LX7, GF1, GF3, G3, G5, GH2, GH3, 4K cameras: GH4, G7.
Olympus HD cameras: E-M5, PEN E-PL3, PEN E-PM1.
Canon SD cameras: Ixus 40, G9, HD cameras: 60D, 600D, 6500D, 1100D, 5D Mark II, 5D Mark III, G15, XF105 HD.
Samsung SD cameras: S1000, HD cameras: NX200, 4K cameras: NX1. Smartphones: Galaxy Note 8.
Sony SD cameras: V3, HD cameras: NEX-5, NEX-5N, NEX-6, NEX-7, HX20, HX200, RX100, A57, A77, A99, F3, FS100, HXR-MC1P, PMW-EX3, VG30, A5100.
Generic DV, AVCHD, MJPEG camera files.
Nikon HD cameras: 1, 1 V2, J1, D4, D600, D800, D3200.
Fujifilm HD cameras: X10, X-Pro1.
Misc SD cameras: Sunplus Spca533, Minolta F300, HD cameras: Pentax K-30
GoPro HD cameras: Hero2.
Special support for DVD VOB, screen recording, audio recording.
Universal file importer: mts, vob, mp4, avi, mov, mkv, wmv, mpg, etc.
This list will grow. Also Video Artifact Premium allows you to create a template for a non-supported camera or for a different lighting condition.
There is a lot of extended editor views to precisely edit a video processing code.
We can create a new camera template for you or make custom templates for any of your files. This service is paid.
Restoration and Quality Improvement Filters

Internal AviSynth 8-bit filters including fps conversion, resize and trim.
Audio: silent, 5.1 to stereo, delay audio, bitdepth convert, normalize.
Frame: 16-bit crop, 16-bit simple resize, 16-bit linear color resize.
Sharp: halo-less bicubic sharp, halo-less bold box sharp, grain sharp.
Denoise: 4:2:0 motion denoise, 16-bit 3D denoise, 8 to 16-bit per-channel motion denoise, 16-bit per-channel motion DFT denoise, per-channel DFT denoise.
Framerate: blending, flow fps reconstruction, motion blur filters.
Viewers: per-channel Y, U, V, R, G, B, YUV channels, RGB channels, difference, audio level, waveform, per-channel histogram, A/B, A/B/C.
Repair: mosquito noise remove, MPEG/JPEG repair, desharp, hair desharp, dehalo, edge desaturate, color channel dehalo, NNEDI antialiasing, EEDI antialiasing, simple antialiasing, MJPEG/MPEG/H.264/H.265 deblock.
Subsampling: 16-bit subsampling convert, per-channel subsampling reconstruction.
Masking: per-channel edge/flat, black/white.
Color: dithered range conversion, 16-bit YUV saturation, 16-bit per channel Y,U,V saturation, non-destructive 16-bit range, 16-bit bt.601-bt.709 matrix, dynamic color linear change correction, dynamic saturation change, 16-bit 3D LUT color filter.
Special: NNEDI deinterlace, YUV deshaker, simple film grain, complex film grain, noise, TV-range clamp.
All these filters allows you to do virtually everything with your footage artifacts. Use many filter instances or create a special order. Try process Y and UV channels separately.
You can batch process all of your 100 files in one processing session.It is very convenient.
Video Artifact helps creative people around the world to create high-quality films. Uncompromising approach to detail and author's techniques attract videographers and video engineers, seeking to squeeze the most out of the used footages.
Professional Production Features
Automatic joining of MTS, MOV and MP4 spans.
Renaming source to yyyymmdd_hhmmss.mov format.
Non-standard 16-255 to TV 16-235 levels conversion.
ITU-R BT.601 ↔ BT.709 floating point conversion.
Open source workflow: AviSynth, Windows batch.
DaVinci Resolve compatible workflow.
Audio extraction and muxing.
Separate channel Y, U, V processing in 16 and 32 bit.
Accurate denoising with no "plastic" effect.
4:2:0 to 4:2:2/4:4:4 chroma reconstruction.
Every pixel, every frame view using full-screen editors.
Difference, A/B, Y/U/V per-channel monitoring.
Linear color high quality spline-based resize.
Precise halo-free radius-dependent sharping.
3D LUT and per-channel saturation in YUV 32 bit.
Mastering to webm VP9/Opus 1080p/720p/360p/240p.
Mastering to mp4 H.264/AAC with external tools.
Mastering for YouTube or NLE/proxy.
Support of open source tools: FFmpeg, x264, qaac.
10/12/16-bit open source codecs.
Designed for 365/7/24 batch processing.
Special support for screen and audio recording.
Two-monitor and command line-only support.
One-click editor access over portable batch scripts.
The full set of features is available in Premium edition only. Some features require to install external free open-source programs (not included in installer).
Fast Processing without a GPU on Cheap Computers
Video Artifact does not require GPU to be used in low-cost computer farm or a single standalone PC. It is speed/quality optimized to use in fast film production. High-quality processing is 32-bit with a 16-bit YUV pixel format. But for speed reason low-quality reconstruction is 8-bit per YUV channels. You can also process directly in 4:2:0 or 4:2:2 for speed.
Video Artifact is AviSynth-based. But all Video Artifact filters are pure original extreme speed-optimized code. Most used filters are C++ coded to fast process up to 4K 4:4:4 in 16-bit. It does not use community-based AviSynth scripts you can download from doom9 or related web sites. They are slow. Video Artifact uses own fast optimized scripts.
Also it is powered by a special AviSynth MT build that is 5-10% faster than AviSynth Plus MT on real processing. This build allows to use many threads without AviSynth MT crashes.
5 fps is a typical complex Sony NEX-7 footage processing
on Intel I7 4.0 GHz 4-core 4790K CPU.
64-bit Windows 7/8/10 PC, 8 GB RAM and a graphic card/GPU with DirectX9 and VMR9 support. 4-core Intel I7 3+ GHz is recommended. Stable CPU cooling is required.
Ready to test it on your Windows computer?
There is a free Video Artifact Basic to start. This program uses a 4:2:0 motion-denoise restoration
with simple color correction filters. Despite all these restrictions, this edition still can improve your video.
Try it for free to test Video Artifact processing concepts before your buy a powerful edition.
Download these two files to start:
Download Video Artifact Basic
v.1.x.x, MIT-licensed, 19 KB.
7-zip archive with processing scripts. Download Video Artifact Core
v.1.x, GNU GPLv2-licensed, 41 MB.
Installer package with filters.
To install run the Core installer. Then extract command scripts from the 7z archive using 7zip unpacker. Read included Readme for next steps.
To uninstall use standard Windows settings: Start → Settings → Apps & features. Click the Video Artifact icon and then click Uninstall.
For some antivirus users: you may get a false positive alert on Video Artifact Core setup. Please send a false positive report directly to the developers of your antivirus.
Updates and Improvements
Scripts Changelog
Core Changelog